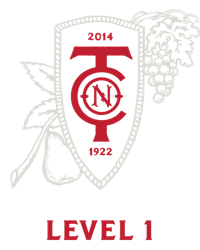 Join Talent Club Level 1 to receive 3-bottles of Talent Cellars wine shipped to you twice a year -- in April and October -- at an average cost of $65 to $118 per shipment.
Talent Club Level 1 members enjoy a 10% discount on Talent Cellars wine and access to exclusive wines & events.
Talent Club membership is the only way to guarantee your allocation of our limited-production wines.